LMTG offers state-of-the-art Steam Turbines for Subcritical and Supercritical Units -with capacities ranging from 150 - 300 MW for Subcritical units and 660 - 1000 MW for Super-critircal & Ulta Super-critical units. Our manufacturing facility at Hazira offers cutting edge technology and machines backed by team of specialist Engineers, to ensure our Turbines are designed for superior performance and great reliability.
Two Cylinder Turbines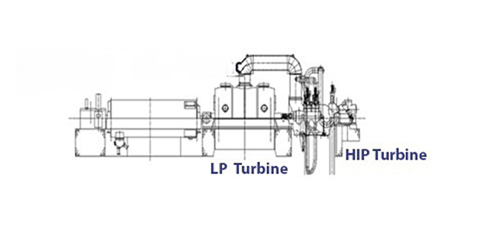 Three Cylinder Turbines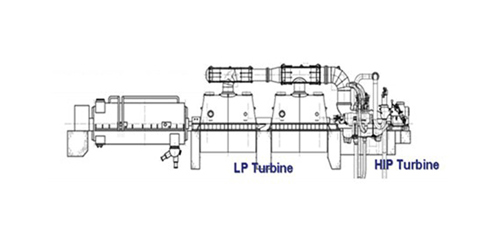 Four Cylinder Turbines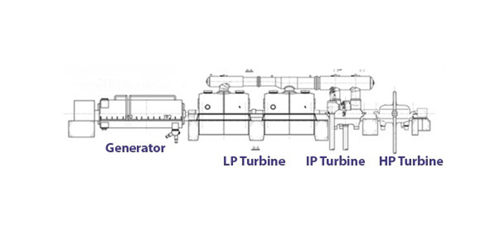 FEATURES
Cutting edge design philosophy from Mitsubishi Power Ltd. (MPW) and use of Computational Fluid Dynamics.
The Combined HP-IP Turbine offers a compact design which makes it economical; a smaller differential expansion and reduced number of Bearings and components also make it easier to maintain.
Advanced steam path design using three dimensional CFD analyses.